Together we can create a vibrant future for Irish heritage
Your donations help us to carry out vital conservation work at Irish Heritage Trust properties and underpin our education and outreach work, which benefits local and global communities
Our Case for Support by Anne O'Donoghue, CEO, Irish Heritage Trust
Our Properties
We manage and care for Fota House, Arboretum & Gardens, Johnstown Castle Estate & Gardens, and Strokestown Park House & Gardens, as well as the National Famine Museum, the Irish Agricultural Museum and thanks to the generosity of Fingal County Council, we are thrilled to be establishing a significant cultural hub at No.11 Parnell Square East, Dublin 1 (the headquarters of the Irish Heritage Trust) which will be used by a wide variety of educational, arts, cultural and heritage organisations. This involves exciting plans to create 'The Poetry Ireland Centre' as well as a shared heritage space, in a historic building that can be enjoyed by the public for generations to come. All of these enchanting properties are managed on behalf of the community on a non-profit basis.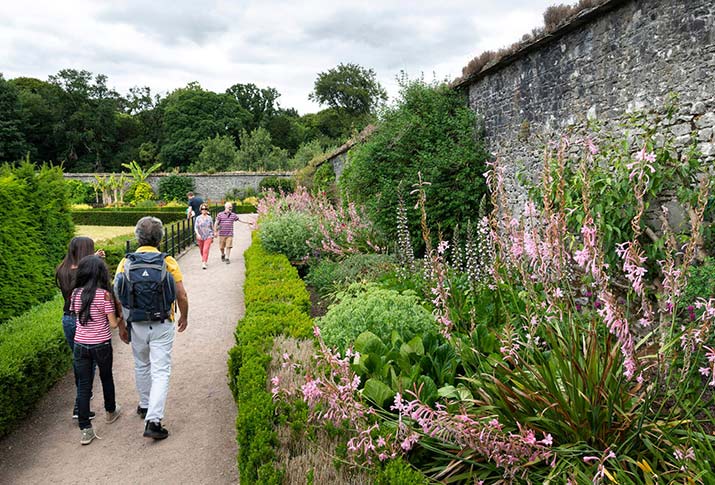 Supporting Our Work
Direct donations, bequests, corporate donations and partnerships, all play an important part in funding our work as Ireland's designated heritage management body. Thanks to you, we are able to open up some of Ireland's most prestigious houses and gardens to the public and take on ambitious projects to help conserve and share diverse aspects of Irish heritage and culture in engaging ways.
Contact the Irish Heritage Trust Philanthropy Department
If you would like to talk to us about philanthropy, finance or governance at the Irish Heritage Trust, please contact us below:
Donations & Data Enquiries
Get Involved
Donate Now
Support our work to bring some of Ireland's most precious historic houses, gardens and histories back to life.
Step back in time and visit an Irish Heritage Trust property: proudly a work in progress.
As a registered charity we count on your support to protect and bring to life heritage properties for the benefit of all. Your support has real impact and enables us to: