Johnstown Castle is a gem of gothic revival architecture, and the Irish Heritage Trust has overseen its careful transformation into a successful Wexford visitor attraction.
For many years, Johnstown was not open to the public. The castle had been donated to the Irish State in 1946, and it went on to become a base for Teagasc – Ireland's agriculture and food development agency.
In 2015, Teagasc issued a public tender looking for a partner to reinvigorate Johnstown, and the Irish Heritage Trust was appointed to bring this enchanting castle and its beautiful estate back to life as a landmark attraction in Ireland's Ancient East.
Partnerships and Support
Funding from the Irish government, the Department of Agriculture, Food and the Marine, and Fáilte Ireland (Ireland's National Tourism Authority) enabled us to undertake the vital conservation and development work that underpins the compelling visitor experience now on offer across Johnstown Castle Estate, Museum & Gardens.
Conservation and Development
Careful conservation efforts were accompanied by the development of a new visitor centre, a lower lake walk, a woodland play area, and improved access arrangements.
In Summer 2019, Johnstown Castle opened to the public for guided tours for the first time.
Johnstown Castle
Johnstown Castle's towers, magical turrets, and Gothic arched windows are simply breath-taking. On a guided tour, explore its refined rooms, which feature chandeliers, exquisite wood panelling, and unbeatable views over tranquil lakes and gardens.
You can even step inside the 86-metre servants' tunnel that kept the castle's busy staff out of view of the gentry.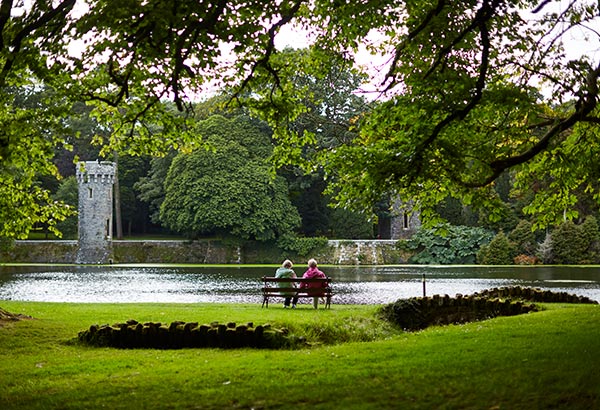 Gardens
Spectacular lake walks, colourful walled gardens, and graceful garden sculptures surround this magical 19th-century castle, which is just 10 minutes from Wexford town.
On a self-guided visit, take time to stroll around ornamental gardens and along lake paths designed by the Victorian architect Daniel Robertson, whose other work included Wicklow's Powerscourt Estate. Find follies, including a fishing tower and seven statues around the middle lake. And let children lead the way on the fully accessible lower lake path before calling in to the woodland play area nearby or to our welcoming visitor centre and café.
The Irish Agricultural Museum
The farm courtyard buildings on the Johnstown Estate house the Irish Agricultural Museum, which offers one of the most comprehensive exhibits of farming and rural life in Ireland. The museum's displays, recreated scenes, and exhibitions showcase original collections of farming tools and equipment, as well as vernacular furniture, collected over more than 40 years.
In 2022, the Museum was awarded accreditation in recognition of its high standards in museum management, collections care, education and visitor services. This is awarded by the Heritage Council of Ireland under its Museum Standards Programme for Ireland (MSPI).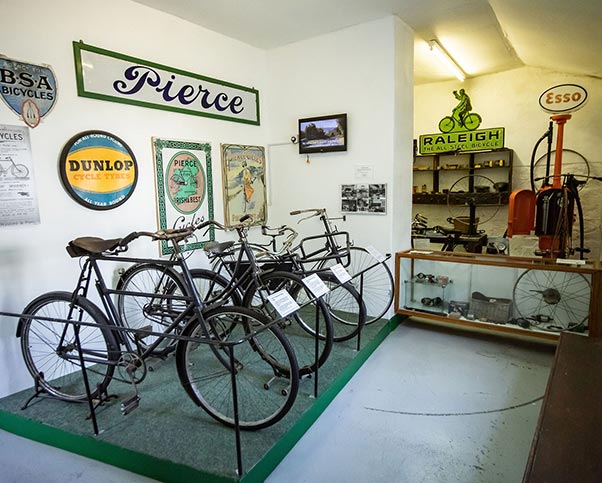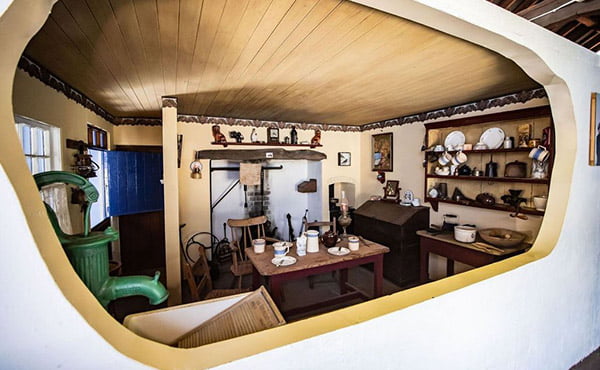 19 family-friendly exhibitions
You'll find everything from vintage tractors to traditional Irish country kitchens at this family-friendly museum. Together they help explain aspects of Irish rural life and its recovery from the Great Irish Famine.
Join Us
Book Your Visit Now
Visit the Johnstown Castle Estate, Museum & Gardens to explore a fairytale gothic-revival Irish castle and its gorgeous 120-acre estate and formal gardens, also home to the Irish Agricultural Museum.
Discover a history that dates back more than 800 years.
Events at Johnstown
Music, nature, and family fun keep Johnstown buzzing throughout the year. Events include the Johnstown Honey Bee Festival, which mixes science, food, and fun to showcase links between Johnstown's rare bees and the wonderful food Wexford is famed for.