Supporting the work of the Irish Heritage Trust
The Irish Heritage Trust proudly partners with Grant Making Trusts & Foundations who share our vision for increased access and engagement opportunities with Irish Heritage, for all.
We are grateful to the following Trusts & Foundations for their generous support:
Manitou Fund
In 2019, with support from The Ireland Funds, Manitou Fund agreed to support the restoration of the Trust's Bothys (Estate Sheds) at Johnstown Castle, Estate, Museum & Gardens, which had fallen into disrepair over the years.
Unfortunately, funds had not previously been available for this key area to be fully developed. By restoring the Bothys and surrounding area, thanks to Manitou Fund providing additional philanthropic support, we will be able to complete this important restoration project for the public to enjoy.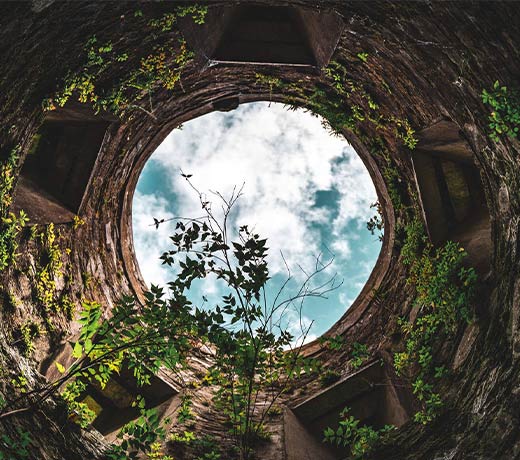 The Ireland Funds
The Ireland Funds has been terrifically supportive and helpful in assisting the Trust to develop its philanthropic vision. We are deeply grateful for the guidance and expertise of The Ireland Funds – both at home and abroad.
We are very thankful that The Ireland Funds makes it possible for us to receive international support, enabling us to open up new and exciting elements of our heritage properties and in so doing creating and sustaining greater public access to these wonderful places. As we continue to share these special places in meaningful ways, with the amazing impact of philanthropic support, we believe that they will not only survive but also thrive for generations to come.
Our Properties
We manage and care for Fota House, Arboretum & Gardens, Johnstown Castle Estate & Gardens, and Strokestown Park House & Gardens, as well as the National Famine Museum, the Irish Agricultural Museum and thanks to the generosity of Fingal County Council, we are thrilled to be establishing a significant cultural hub at No.11 Parnell Square East, Dublin 1 (the headquarters of the Irish Heritage Trust) which will be used by a wide variety of educational, arts, cultural and heritage organisations. This involves exciting plans to create 'The Poetry Ireland Centre' as well as a shared heritage space, in a historic building that can be enjoyed by the public for generations to come. All of these enchanting properties are managed on behalf of the community on a non-profit basis.
Corporate Giving is all about sustainability. Predictable and reliable philanthropic support enables the Irish Heritage Trust to plan and undertake hugely impactful projects which would not otherwise happen.
If you are interested in becoming an Irish Heritage Corporate Ambassador, please contact Head of Philanthropy and Supporter Engagement, Paul McCarthy, for a confidential discussion.
Contact the Irish Heritage Trust Philanthropy Department
If you would like to talk to us about philanthropy, finance or governance at the Irish Heritage Trust, please contact us below:
Donations & Data Enquiries
As a registered charity we count on your support to protect and bring to life heritage properties for the benefit of all. Your support has real impact and enables us to: