There are lots of ways you can support Irish heritage and the work of the Irish Heritage Trust.
Donations, membership and volunteering, as well as sponsorship and collaborative partnerships, all play important roles in helping us conserve and celebrate Ireland's heritage and culture for all.
Visit
The simplest way to support Irish heritage – and have a wonderful time – is to visit our stunning historic homes, see the past up close in Ireland's great houses, and enjoy the beauty and fresh air in our gorgeous gardens.
Because the Irish Heritage Trust is a registered charity, every contribution you make, from your admission fee to the price you pay for coffee and cake, is used to support the conservation and enjoyment of some of Ireland's most important properties and collections.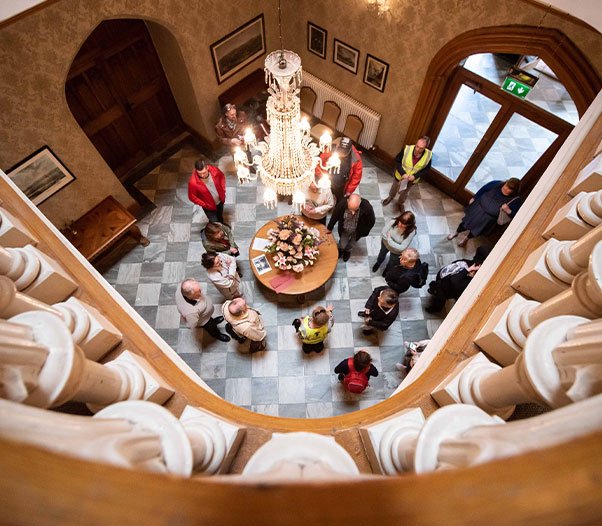 Join
Join the Irish Heritage Trust to benefit from access to all of our properties across Ireland throughout the year! Membership is a wonderful way to support Irish heritage conservation, and make the most of Ireland's wonderful houses and gardens too!
Volunteer
Why not make a gift of your time and talent by volunteering at one of our historic properties?
There are lots of opportunities to get involved, from tour guiding to collection care and helping out at events, gardening and photography.
We'll help you match your skills and time with what's needed at your local Irish Heritage Trust location.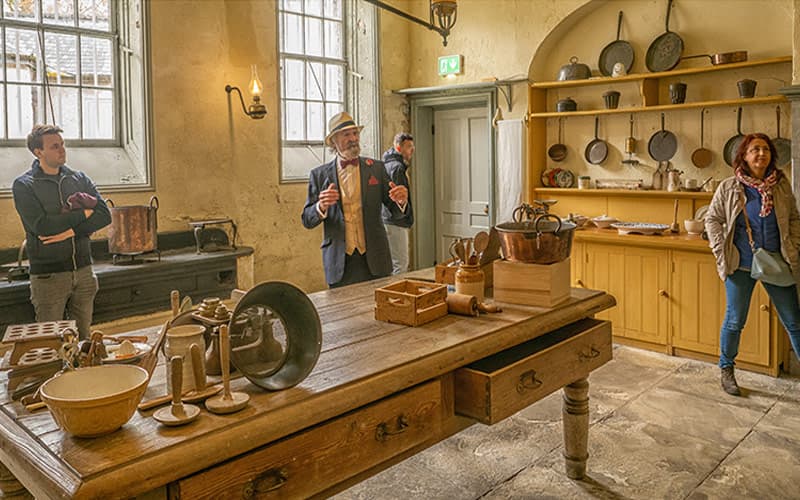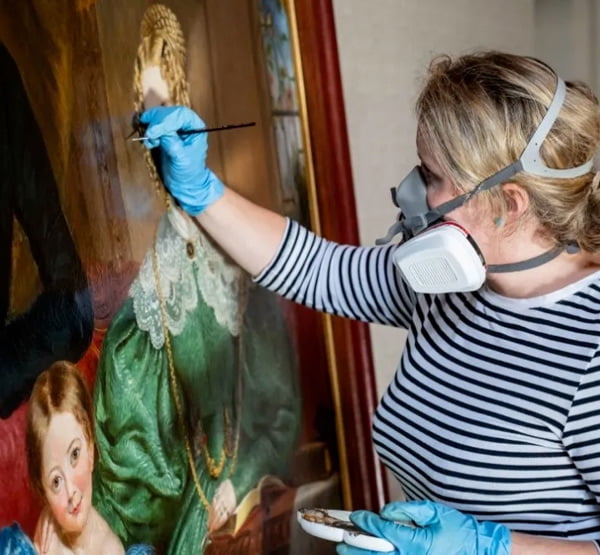 Donate
Financial support from the public is vital to enabling the conservation and restoration work that protects each of the properties we care for. It also helps us share Irish heritage stories with people in this country and beyond who share an appreciation for Ireland's rich and complex past.
Your donations support a wide range of our conservation and heritage projects at Fota House, Arboretum & Gardens; The National Famine Museum | Strokestown Park and Johnstown Castle Estate, Museum & Gardens.
Join the Irish Heritage Trust
Support our work to bring some of Ireland's most precious historic houses, gardens and histories back to life.
Partner with the Irish Heritage Trust
We work closely with like-minded organisations – including Fáilte Ireland and Teagasc – through a variety of partnerships structured around sponsorship, shared ownership, or information sharing. If you are interested in partnering with us in any way, we would love to hear from you!