Our team comprises category experts, strategic partners and a dedicated and passionate staff of both employees and super-star volunteers.
The work of Irish Heritage Trust staff, supporters, and strategic partners is guided by our management team and voluntary board of trustees. Everything we do is underpinned by our common goal to preserve our heritage and create sustainable benefits for local communities.
Directors of the Irish Heritage Trust
Join our Board
We are currently seeking new members to join our dynamic Board. Service is voluntary and typically involves attending six scheduled board meetings a year, participating in strategic sub committees, as well as contributing your expertise at project level with the executive.
Closing date for receipt of expressions of interest is 19th September 2023.
Clare McGrath – Chairperson
Retiring as Chair of the Office of Public Works (OPW) in late 2016, Clare served in various roles in that organisation responsible for the preservation and presentation of many of the State's historic properties and national monuments. She was the first female Commissioner of Public Works since the inception of the Office in 1831.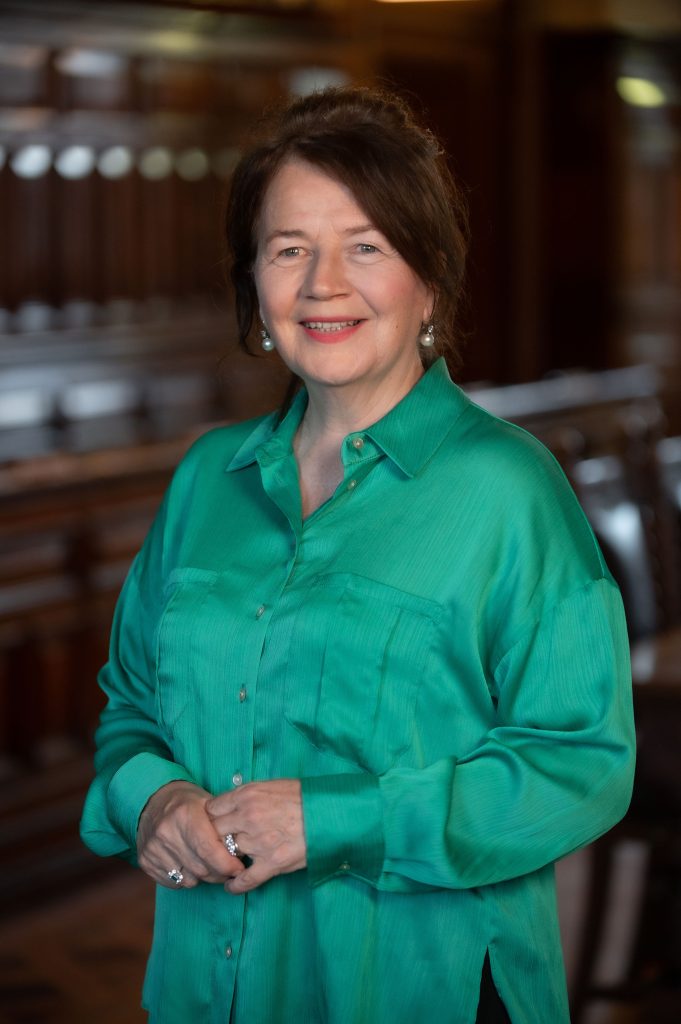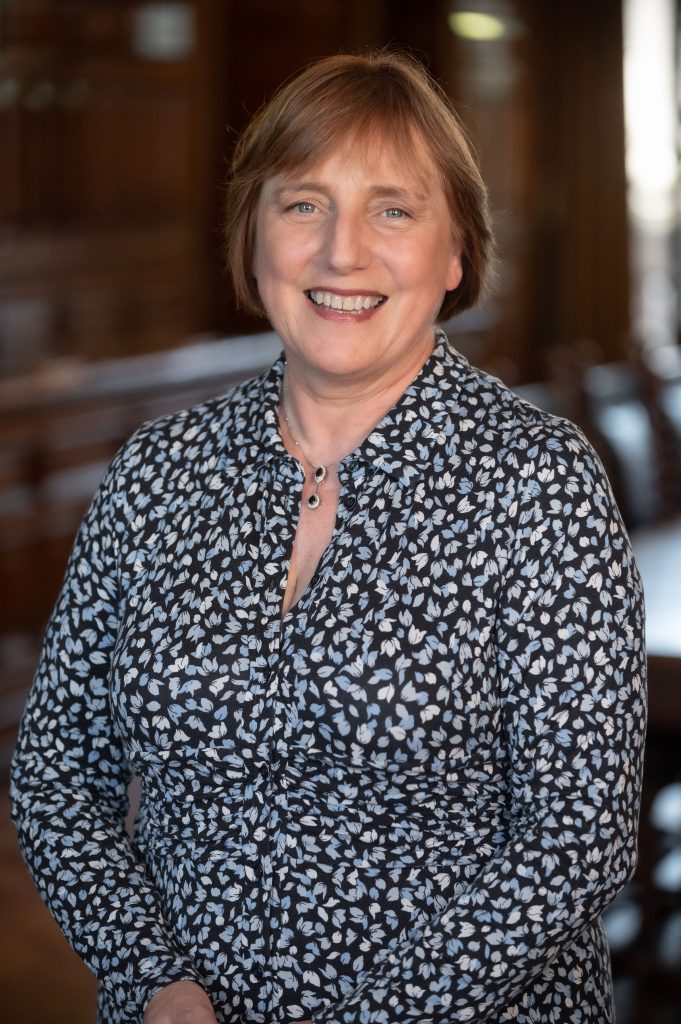 Anne O'Donoghue – CEO
Anne was appointed CEO in July 2018 and leads a team of over 100 colleagues and 300 volunteers across properties in the Trust's care at Fota House, Arboretum & Gardens, Cork; The National Famine Museum, Strokestown Park, Roscommon; Johnstown Castle Estate, Museum & Gardens, Wexford; and 11 Parnell Square, Dublin. She is a board member of the Irish Tourism Industry Confederation (ITIC) and the Association of Visitor Experiences and Attractions (AVEA).

Prior to her current role, Anne held many executive and non-executive directorship roles, spanning both the public sector and commercial enterprises, across financial services, media, and renewable energy sectors, as well as in not-for-profits and cultural institutions.
John Crowe – Company Secretary
John is the founder and Chief Executive Officer of Kestrel Capital. He has over 30 years' experience in the financial services sector.
John has held a number of senior roles in major international corporations during his career including Director of the Personal Financial Services division of KPMG Ireland. He joined Merrill Lynch in 2000 to set up and develop the bank's Irish Wealth Management business. He was a member of the Executive Leadership Team of Bank of America Merrill Lynch in Ireland and responsible for the successful transition in 2014 of the Wealth Management business to Julius Baer. John is a Director of Orbis International (Ireland).
Caroilin Callery
Caroilin is a Director of the Westward Group, the company that saved Strokestown Park in the late 1970s. She is recognised for her work building connections and international recognition for Strokestown and Roscommon among many universities and institutions across the world and in particular for establishing very successful partnerships with Quinnipiac University, Connecticut; Boston College; and the University of Toronto.
Caroilin is a director of a number of successful property and childcare businesses.
Terri Cullinane
Terri graduated from UCC with a Degree in French & Psychology before moving to Paris for her first role in tourism with what is now Tourism Ireland, igniting her passion for selling Ireland as a destination to international markets and ultimately leading to her setting up her own destination and conference management company.
Recipient of the 'Outstanding Contribution to the Events Industry' award in July 2017, she is a former Chair of AIPCO (Association of Irish Professional Conference Organisers) and former President of the ITOA (Irish Tour Operators Association). Terri holds a Diploma in Company Direction and is a member of the Institute of Directors of Ireland.
Avril Doyle
Avril Doyle was an MEP and leader of the Irish Delegation in Brussels from 1999 – 2009. As a member of the ENVI Committee, she was rapporteur of the European Parliament's key legislation on climate change – the 2008 Emissions Trading Directive. She was also Vice President of the Delegation for relations with the Gulf States and Yemen as well as being a member of the Delegations for relations with China and with South Africa. Avril is a former Mayor of Wexford, Fine Gael TD, Senator and Minister of State. She has a BSc. in Biochemistry from UCD; is a former President of the Equestrian Federation of Ireland and is an Associate member of the BVA (British Veterinary Association).
Susie Tinsley
Susie Tinsley was a Trustee of the Kensington & Chelsea Foundation (London) from 2012 – 2015, where she was successful in developing community partnerships and raising the Foundation's profile. She has extensive experience in fundraising for a variety of organisations across charitable and arts sectors in Ireland the UK and USA having supported the work of Ashoka, the Royal Academy of Arts and St. Cuthbert's Day Centre and the National Museum of Women in the Arts. Susie also brings a wealth of experience in developing campaigns and high profile events across these sectors. She has a lifelong passion for art, literature and history.
Liam Flynn
Liam is a native of Waterford and graduated from UCD and Cambridge University. He studied law before qualifying as a solicitor in England and Ireland. Liam has practiced law in Ireland, England, and Switzerland, including a seven-year term as Deputy General Counsel of the Bank for International Settlements, a global organisation that promotes regulatory co-operation. He is currently a partner with Mason Hayes & Curran LLP, a Dublin-based international law firm and co-head of its Financial Regulation practice. His key skillsets include corporate governance, risk analysis and regulatory compliance and his experience covers the public and private sectors.
Mark Henry
Mark is the Head of University Communications & Marketing at Technological University Dublin. He previously spent two decades working in the tourism sector where he was the Director of Central Marketing & Sustainability at Tourism Ireland. He has a strong background in business strategy and consumer marketing and has been selected as one of Ireland's leading Chief Marketing Officers for several years in a row by Business & Finance magazine. Mark was previously a board member of the Irish Tourist Industry Confederation and of the European Travel Commission. He is the author of 'In Fact: An Optimist's Guide to Ireland at 100'.
Victoria Mikulecz
Victoria is an experienced business leader, director and advisor working across various industry sectors. In a career spanning 25 years in the Financial Services Industry, Victoria held several key executive roles, principally with J.P. Morgan. She has extensive experience across a number of disciplines including business strategy, product and client development, and process and business re-engineering. More recently Victoria forayed into working with new start-ups and established businesses in the financial services, hospitality and technology sectors. Victoria is currently living in New York with regional responsibility for Service Delivery for BNY Mellon.
Mairéad Ní Cheóinín
Mairéad is originally from Cárna, Conamara, Co. Galway. She has worked at senior management level in the international maritime industry in business development, marketing, corporate fundraising, communications and P.R.
She has experience of corporate governance and strategy having served for two terms as a non-executive director with TG4.
Jerry Padian
Jerry is Chairman and MD at Atlantic IP Services, Ltd. He has over 20 years' experience developing, acquiring, financing, and licensing leading technologies to the world's top technology companies. He is also an investor focused on digital technology companies in the U.S. and Ireland, and a vocal advocate for strengthening the rights of patent owners and inventors.
Jerry began his professional career as a lawyer at New York-based Weil, Gotshal & Manges LLC, before moving on to co-found his own law practice, Tashjian & Padian. He earned a BS in economics from Fordham University and a JD from Fordham Law School.
Christopher Ridgway
Dr. Christopher Ridgway has been curator at Castle Howard in Yorkshire, England, since 1985. He is Chair of the Yorkshire Country House Partnership and has served on a number of boards in the UK. These include the Attingham Trust, the National Trust for Scotland, the Institute for Historical Research, and the Lord Chancellor's Forum on Historical Manuscripts. Christopher lectures and publishes widely on country houses and estates. He is also Adjunct Professor at the Centre for the Study of Historic Irish Houses and Estates at Maynooth University.
Madeleine Taylor-Quinn
Madeleine is from Kilrush, Co. Clare, and graduated from NUIG with a B.A., H.D.E., and L.L.B. and began her career as a teacher. She became a founder member of Young Fine Gael in 1977 and was Joint Honorary Secretary of Fine Gael from 1979 to 1982 and the first woman officer in the party. Serving as a public representative both nationally as a T.D. and Senator, and locally as a County Councillor, she becoming the first Fine Gael Mayor of Clare. As a T.D. Madeleine held a number of frontbench positions and was a member of several Joint Oireachtas Committees. She also served on the National Economic and Social Forum (NESF) and the Forum for Europe.
Her voluntary sector work includes serving as a governor of NUIG where she chaired the Standing and Strategic Planning Committee. She was also a member of the Finance and Audit Committee.
Our Irish Heritage Trust Management Team
John O'Driscoll – General Manager
John joined the Strokestown Park team in 1998 where he had responsibility for the ongoing restoration of the Walled Gardens. He has played a key part in further restoration projects – the Gentleman's Study/Darkroom, the Family Mausoleum, the Courtyard and Woodlands. John is now working to continue to bring Strokestown Park and the National Famine Museum to life for future generations.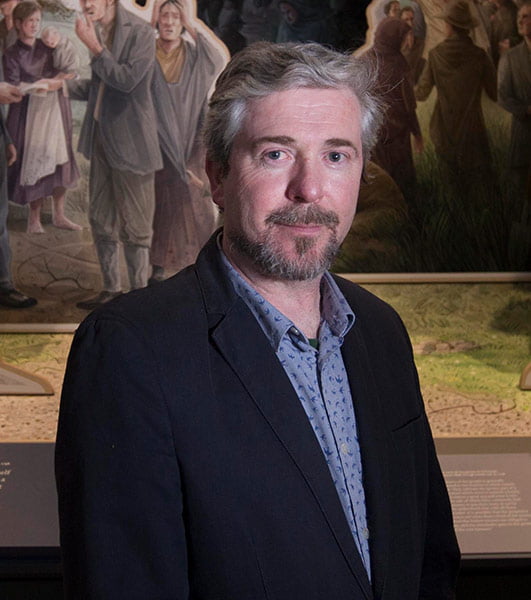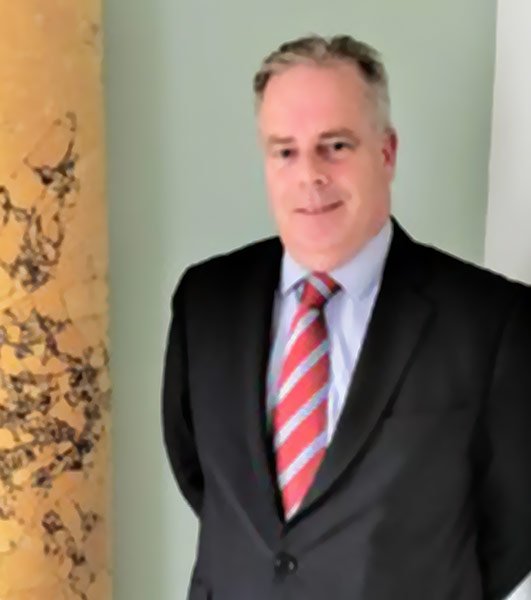 Bryan Murphy – General Manager
Bryan Murphy joined the Irish Heritage Trust team at Fota House in September 2019. He has extensive experience in Business Development, Sales & Marketing and Operational roles in the Events, Sport, Logistics and Beverage sectors. Following 10 years as Operations Manager with Munster Rugby, Bryan has focused on Event Management including the Pendulum Summit and The Blackwater Valley Opera Festival.
Brenda Comerford – General Manager
Brenda joined the Irish Heritage Trust in April 2019 with over twenty years' senior management experience at heritage attractions. She has specialised in developing visitor attractions from design stage through construction and conservation to general management and marketing. Brenda is channelling her passion for history, natural and built heritage into the beautiful Johnstown Castle Estate Museum & Gardens.