Donor Charter
Our Donor Charter reaffirms our commitment to the standards outlined in the Charities Governance Code (Charities Regulator 2018 – Appendix 1) and the Guidelines for Charitable Organisations on Fundraising from the Public.
We also comply with other relevant legislation: data protection legislation, employment legislation, health and safety legislation. In addition, our loans, donations and bequests are all received in accordance with our Museum Standards Policy.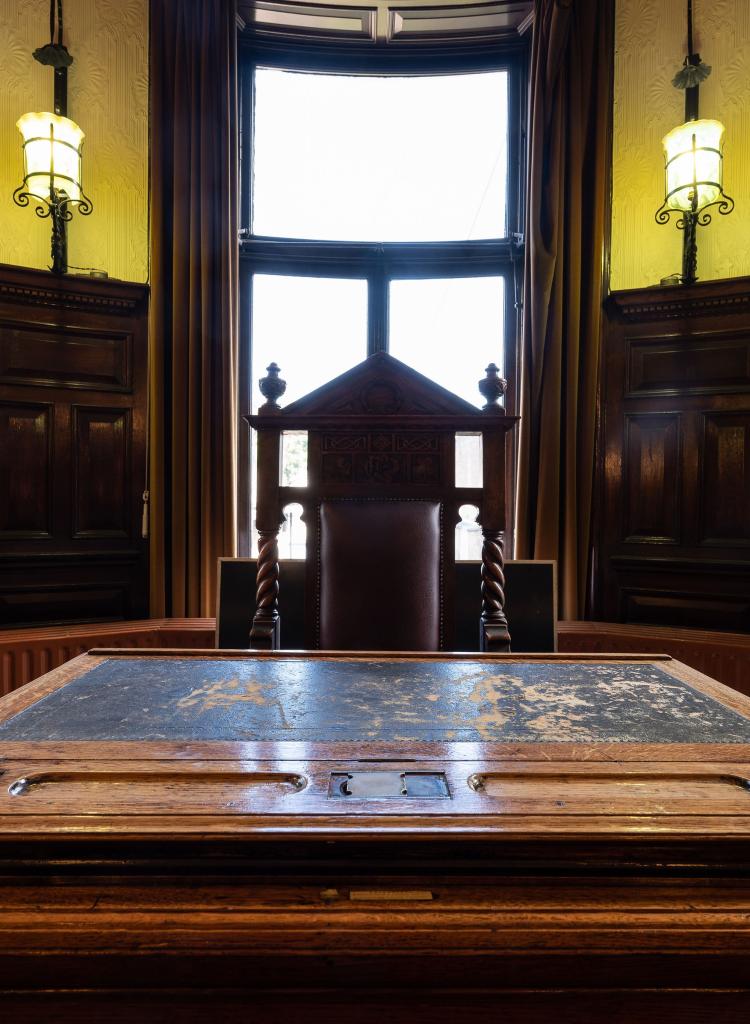 Fundraising Complaints Policy
We take complaints seriously and you will find our comprehensive Complaints Policy here.
Governance
The Irish Heritage Trust is an independent registered charity and is governed by a voluntary Board of Trustees. Board Members serve for a fixed period of time. The Board size is no less than 8 and no more and 16 Directors and new appointments replace scheduled retirements.
Our Charity Regulatory Authority Number is 20061609.
Our VAT Number is 9571484R.
Our Company Registration Office Number is 422959.
Our Revenue Charity Number is 16848.
The Irish Heritage Trust is guided by the Code of Practice for Good Governance of Community, Voluntary and Charitable Organisations in Ireland.
Principal Object of the Irish Heritage Trust
The principal object for which the Company is established is to benefit the community by acquiring, managing, developing, operating or caring for properties objects and artefacts of significant heritage and cultural values where there is a risk to such value, so as to provide for their proper custody, conservation, maintenance and presentation, their public enjoyment and appreciation and public access to them in perpetuity.
Donor Privacy Policy
All information concerning donors or prospective donors, including their names, addresses and telephone numbers, the names of their beneficiaries, the amount of their gift, etc., shall be kept strictly confidential by the Irish Heritage Trust, its staff and volunteers, unless permission is obtained from donors to release such information.
The Trust is committed to respecting the privacy of donors. The types of donor information that it collects and maintains are as follows:
Contact information: name, address, telephone number and email address and giving information.
Information on events attended, publications received and special requests for program information.
Information provided by the donor in the form of comments and suggestions. The Irish Heritage Trust uses donors' information to understand their interests in its mission and to update them on the organisation's plans and activities. It is shared with staff, board members, volunteers and consultants only on a "need-to-know" basis.
If or when a donor requests to be removed from the Donor Database, they will be 'Forgotten' on the Database within one month.
The organisation also assures donors that their names and addresses will not be shared with any third party unless permission has been granted. Irish Heritage Trust lists are never sold or shared with third parties.
If you have comments or questions about the Irish Heritage Trust's Donor Privacy Policy, please email info@irishheritagetrust.ie or call 00 353 (0) 1 874 8030.
Donor Database Management
Developing consistency across all database management is imperative. The guidelines for recording a donor's personal details are outlined in the Irish Heritage Trust's database User Manual. All information received will be dated on receipt, will be clearly identified for a single purpose (unless otherwise specified) and in order to ' keep the consent alive' the donor will be contacted once a year and will be given the option to opt out or withdraw with each contact. In that regard the time frame is not limited, and data can be held indefinitely.
Ethical Fundraising
The Irish Heritage Trust, as an independent non-profit organisation, will accept no cash or real property gift, pledge of support or non-cash gift or services, or enter into any partnership with any company or other organisation that produces products that are or may be harmful to the Trust's community. The Irish Heritage Trust will at all times maintain an independent position on heritage-related issues and concerns.
The Trust will solicit and accept support only for activities that are consistent with its mission. The Trust will accept funds for research, informational and educational activities only when the content is to be determined by the Trust or an independent group designated by the Trust. The Trust will maintain complete control, consistent with any donor restrictions acceptable to the Trust, of all funds provided by corporations, organisations and individuals. The Irish Heritage Trust will not accept any support that implies or requires endorsements of products.
The Irish Heritage Trust's board and staff reserve the right to refuse any donation of cash or other real property, services, non-cash gifts or any other forms of support if such support is not in keeping with the above principles or for other reasons that the Irish Heritage Trust deems appropriate.
The Irish Heritage Trust believes that it can best fulfil its mission through a broad base of support from various sources. However, to maintain its independence and objectivity, it seeks to identify any areas where there may be real or apparent conflicts of interest or where the mission, programs, projects and independence of the Trust, could be compromised.
Given these realities and both legal and ethical considerations, the Trust is willing to negotiate partnerships and accept support only where it enables the Trust to better achieve its mission, without compromising its principles.
Our Properties
We manage and care for Fota House, Arboretum & Gardens, Johnstown Castle Estate & Gardens, and Strokestown Park House & Gardens, as well as the National Famine Museum, the Irish Agricultural Museum and thanks to the generosity of Fingal County Council, we are thrilled to be establishing a significant cultural hub at No.11 Parnell Square East, Dublin 1 (the headquarters of the Irish Heritage Trust) which will be used by a wide variety of educational, arts, cultural and heritage organisations. This involves exciting plans to create 'The Poetry Ireland Centre' as well as a shared heritage space, in a historic building that can be enjoyed by the public for generations to come. All of these enchanting properties are managed on behalf of the community on a non-profit basis.
Contact the Irish Heritage Trust Philanthropy Department
If you would like to talk to us about philanthropy, finance or governance at the Irish Heritage Trust, please contact us below:
Donations & Data Enquiries
As a registered charity we count on your support to protect and bring to life heritage properties for the benefit of all. Your support has real impact and enables us to: