17 May 2023
The Irish Heritage Trust launched its new strategy aimed at securing the future sustainability of Ireland's built and natural heritage and creating connections between communities and the special properties in its care. Minister of State for Heritage and Electoral Reform, Malcolm Noonan T.D. launched the Strategic Plan 2023-2033 at the historic No. 11 Parnell Square. Here the Trust is set to embark on a €5.2 million conservation-led refurbishment project funded by philanthropic support and the Project Ireland 2040 Urban Regeneration and Development Fund (URDF).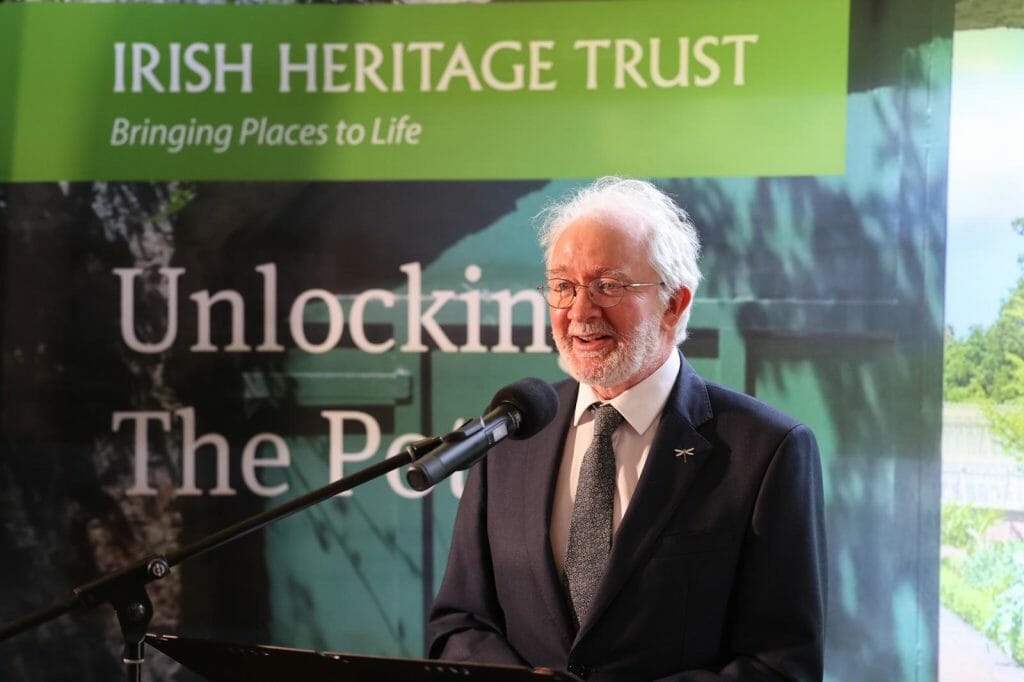 Background
Established in 2006, the Irish Heritage Trust is now a leading national organisation with four landmark heritage properties currently in its care: 11 Parnell Square; Fota House, Arboretum & Gardens, Cork; Johnstown Castle Estate, Museum & Gardens, Wexford; and Strokestown Park House & The National Famine Museum, Roscommon. It collaborates with government, corporate and private owners, to conserve, manage and sustainably develop built and natural heritage.
Staff, Volunteers & Visitors
The Trust encourages active community participation and has a growing volunteer programme with over 300 volunteers along with 8,000 members visiting its properties. Its ambition is to expand the heritage portfolio it manages with public and private partners, and to sustainably develop and share Ireland's built, natural and cultural heritage ensuring its viability for future generations.
In setting out its strategic objectives for the next ten years, the Trust will work to progress and elevate public support for protecting and bringing to life heritage properties while continuing to diversify the profile of Trust volunteers and visitors. Another key objective is to become the trusted organisation and first choice for donors and others who support and cherish Ireland's heritage.
Explore Our Latest News
Autumn Fête – Follies & Fun for Old & Young The Irish Heritage Trust has launched its Autumn Fête –…