15 November 2023
Irish Heritage Trust properties at Fota House and Gardens in Cork, Johnstown Castle Estate Museum and Gardens in Wexford and Strokestown Park House in Roscommon are ready to welcome visitors to a magical festive season of traditional Christmas events. Santa and his team of mischievous elves will be on-site with traditional, whimsical and enchanted experiences galore, so don't miss out!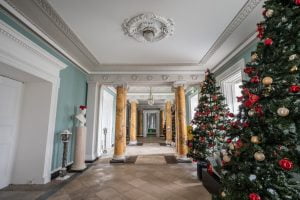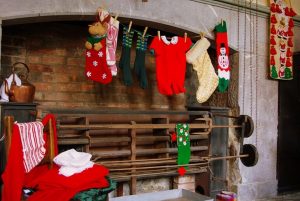 The Magic of Santa at Fota House
The Magic of Santa will begin at Fota House on November 25th and the man himself, Mrs Claus and their merry elves will be meeting with boys and girls all the way up until December 22nd.
Final preparations are underway but these cheery little elves are easily distracted. They are calling on visitors to help them sprinkle a bit of magic to impress Santa and be chosen to accompany him on his journey around the world on Christmas Eve.
This traditional Christmas experience lasts one hour and brings visitors through seasonally decorated rooms inside the historic Fota House. Each family will visit with a maximum of 3 other families. Their experience culminates with individual family visits with Santa after which it's onto the North Pole library where each child will receive a gift of two age-appropriate books.
Limited availability so pre-book now at www.fotahouse.com.
Festive fun continues at Fota with the Alpine Skate Trail from Nov 3rd to the end of January. Cork's Alpine Skate Trail will be set among the trees with Fota House and Gardens providing a stunning backdrop.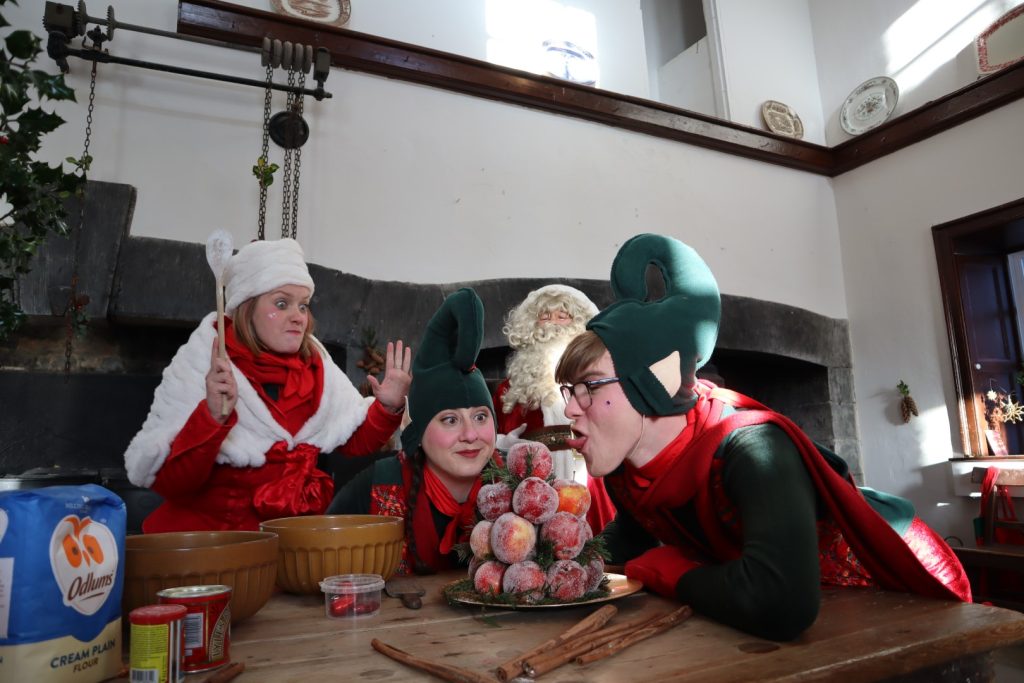 Whimsical Holiday Spirit at Strokestown Park
Visitors to Strokestown Park House can embark on a whimsical holiday journey through this historic house with Santa's playful head elf catering to Christmas enthusiasts of all ages. A wondrous festive escapade awaits as the enchantment of Christmas comes alive for you and your loved ones. The Palladian Mansion will undergo a magical transformation to envelop you in the allure and enchantment of yesteryears' traditional charm and wonder.
Following a visit with Santa in the house library, the festive expedition continues into the woodland where the merriment of the season merges with delightful fun, creating cherished Christmas memories that last a lifetime.
Amidst the buzz of meeting Santa, Mrs. Claus, and the diligent elves, relish the pleasures of storytelling, crafting, and a medley of unforgettable surprises along the enchanting path. And as Santa famously quips, "Can it truly be Christmas without a cup of steaming hot chocolate?" Surely not!
Christmas of Yesteryear at Strokestown Park House will be open at 11am on weekends from November 25th to December 19th then daily until December 22nd inclusive.
Each experience lasts 2 hours but don't delay – pre-booking and more details available here.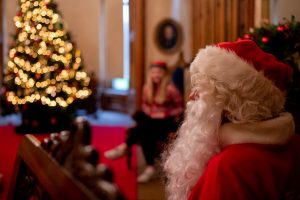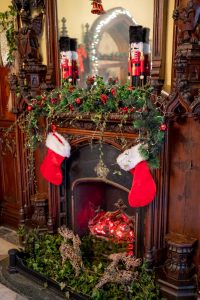 An Enchanted Christmas at Johnstown Castle
At Johnstown Castle Estate, Museum & Gardens An Enchanted Christmas is on offer with the castle team creating a magical festive experience.
Santa will meet all of the boys and girls and share a traditional experience which offers visitors an opportunity to enjoy festive activities with a team of merry elves inside this fairytale castle.
Each group will enjoy individual time with Santa and the children will join Santa's elves in the magical workshop where they will choose their very own gift. When all of the hard work is complete in the Elf workshop each child will receive a hot chocolate voucher and adults will receive a tea/coffee voucher. There will also be carol singing, a Santa Paws and a Christmas shopping experience at the visitor centre.
An Enchanted Christmas at Johnstown Castle runs from December 1st at weekends and from December 15th through to December 22nd from 10 am to 7pm. Pre-booking is essential at www.johnstowncastle.ie
Gift Vouchers
Christmas shopping on your mind? Why not consider the gift of heritage for your loved ones this Christmas.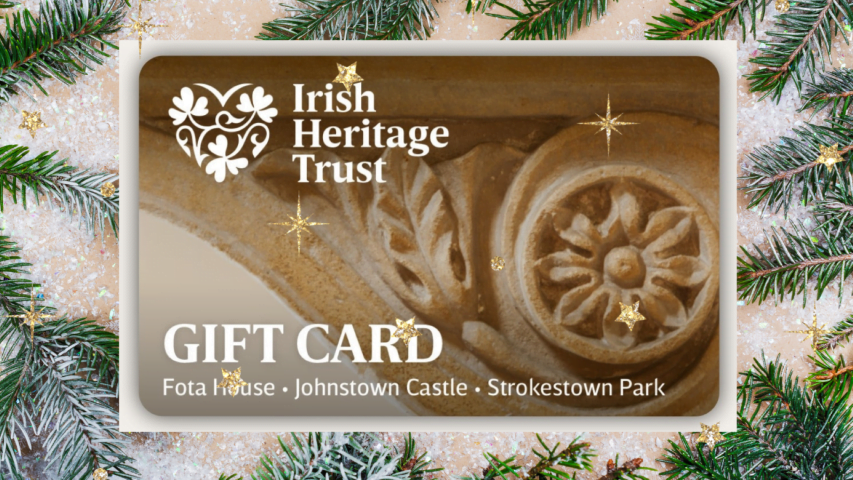 Thank you for supporting events at the Irish Heritage Trust. We wish you a truly magical Christmas.
Explore Our Latest News
There is no excerpt because this is a protected post.