5 July 2023
ESB TO PARTNER WITH IRISH HERITAGE TRUST TO DEVELOP NO. 12 FITZWILLIAM STREET LOWER
The ESB has announced plans to partner with the Irish Heritage Trust to develop No. 12 Fitzwilliam Street as a museum.
Subject to the appropriate consents, No. 12 will be developed into a compelling heritage visitor attraction in Dublin's South Georgian Core. The new attraction will connect the history of Georgian Dublin and Fitzwilliam Street Lower and the development of science and technology in the home over 200 years.
"I welcome this fantastic partnership and the restoration of a treasure of our past city living in the heart of Dublin's Georgian Quarter," said Malcolm Noonan, Minister of State for Heritage and Electoral Reform.
Conservation-Led Refurbishment
No. 12 Fitzwilliam Street retains many original Georgian features, including staircases, door cases and associated joinery, window boxes and shutters, ceiling centrepieces and marble fireplaces. The Trust and ESB will progress with a conservation-led refurbishment to develop and share the history of No. 12.
The refurbishment will be designed by a Grade 1 Conservation Architect and will showcase how energy efficiency can be improved in similar buildings while respecting their protected status.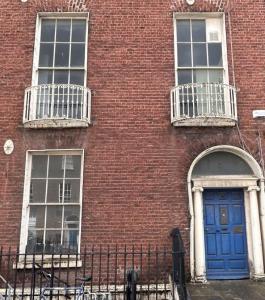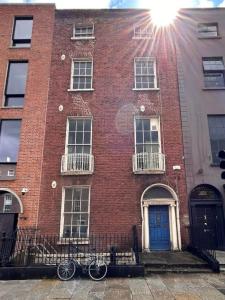 New Partnership
Anne O'Donoghue, CEO of the Irish Heritage Trust, said: "Since its formation, the Irish Heritage Trust has successfully collaborated with a variety of partners, both public and private sector, to ensure that the special heritage properties in our care are conserved, developed and shared for future generations. We are delighted to be the partner of choice for ESB on bringing to life this historically significant Georgian building. Best conservation practice will be used in the project and we will develop an immersive visitor experience to connect people to its history. This will be achieved through innovative and imaginative interpretation as well as education, events and volunteering. All works will be undertaken in a sustainability focused manner."
Paul Smith, ESB's Executive Director of Engineering and Major Projects, says: "ESB has a longstanding presence on Fitzwilliam Street Lower which we very much value. Our new award-winning head office has been designed by Grafton Architects/ OMP Architects to be respectful of its Georgian surroundings and one of the most energy efficient office buildings in the country. The Irish Heritage Trust has a strong track record in preserving, celebrating and animating Irish heritage and culture. ESB is pleased to partner with the Trust in the development of an exciting new museum at No. 12 Fitzwilliam Street that will showcase Georgian Dublin and technological development in domestic life over 200 years."
Explore Our Latest News
Autumn Fête – Follies & Fun for Old & Young The Irish Heritage Trust has launched its Autumn Fête –…